Download Pocket Watch
Download the fully-featured commercial demo of Pocket Watch for evaluation purposes.
NOTE: This evaluation version will timeout in 20 days.
PocketWatch.exe (1570k) - Pocket Watch 1.251 for Pocket PC and Pocket PC 2002
Extras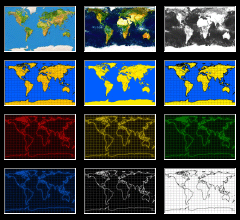 skins.zip (268k) - World background skin pack
world12bit.zip (30k) - World background 12-bit optimized
Installation Instructions
Save the EXE file to a temporary directory and run it with your CE device connected. Installation will be completely automatic (after agreeing to the end-user licence agreement) and a shortcut will be placed in your Start Menu.
To replace the world graphic, copy the desired BMP file to the directory that the Options screen displays, delete the old world.bmp, and rename the new one to world.bmp. Then tap the "Reload World Graphic" button.